Gledhow Valley Woods:
Location Details & Maps

Where is Leeds in the UK?
Leeds is situated right in the centre of England, about 200 miles from both London and Edinburgh, and has a population of around 700,000. Its excellent road connections (east-west via the M62 and north-south via the A1 and M1) together with its rail links and international airport help make it a key European commercial and cultural centre.
To learn more about Leeds, please see the City of Leeds website.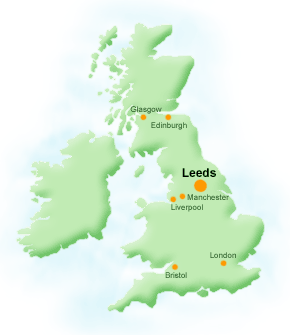 Where is Gledhow Valley Woods in Leeds?
Gledhow Valley Woods can be found about 2 miles to the northeast of Leeds city centre. It lies inside the A6120 Ring Road, and between the A61 and A58. Gledhow Valley Road runs down the centre of the woods, connecting to Harrogate Road at the northwest and Scott Hall Road at the southeast.
The map below shows the location of GVW within the Leeds Metropolitan District.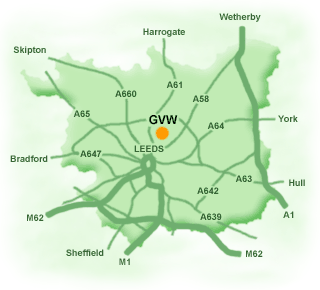 The map below shows a more detailed location map for Gledhow Valley Woods. For even more detail, please see the Local Area Street Map.